Green willow and hemp may become 'the new black' for organic cows
Aarhus University is heading a new project to investigate whether willow and hemp have potential as bioactive feed additives, which can inhibit methane emission from cattle. The project is an Organic RDD project supported by ICROFS, which started this year and runs until 2024. The project is carried out in collaboration with the Innovation Centre for Organic Farming, Ny Vrå Bioenergy, Bio2Products, Danish Technological Institute and SEGES.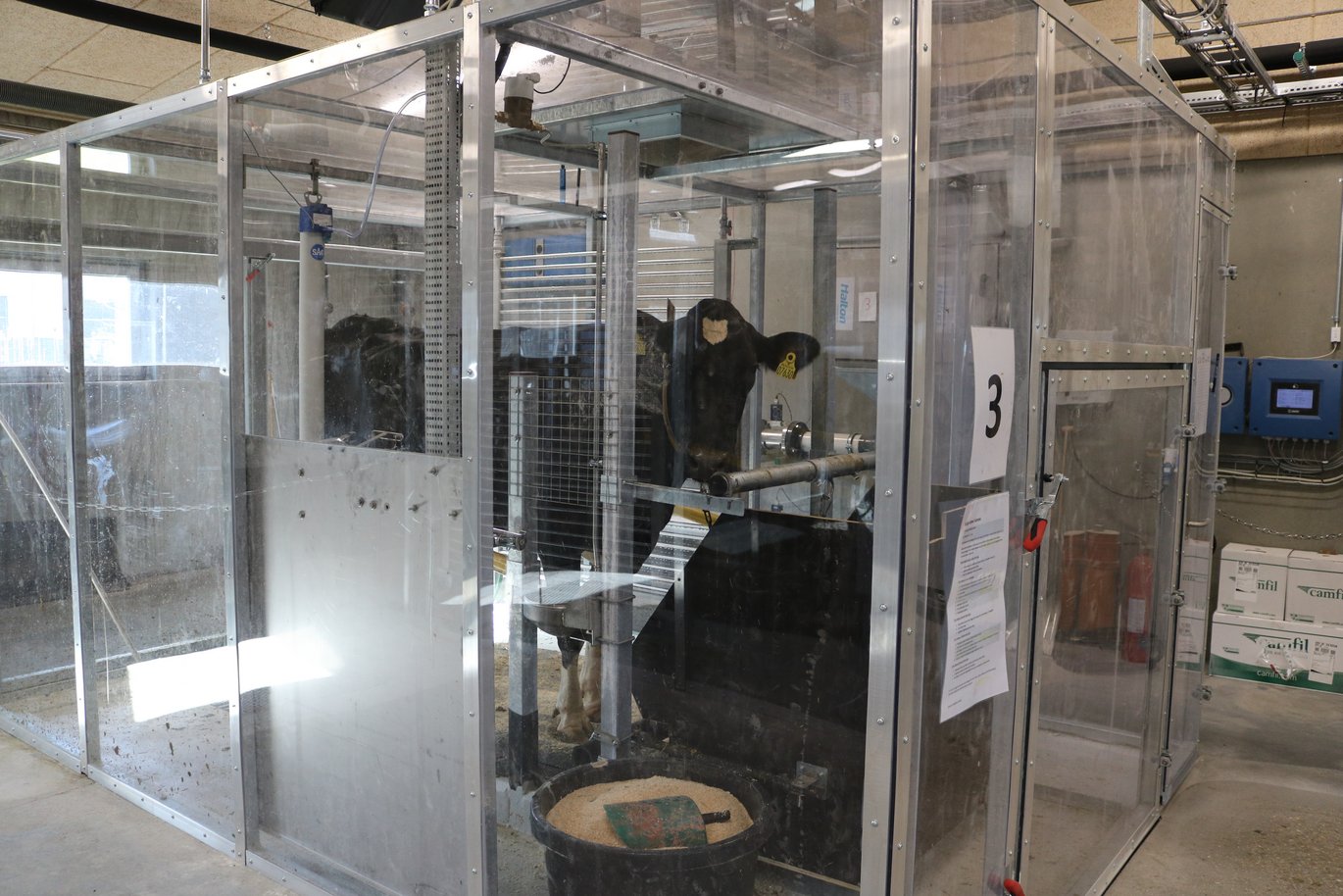 All over the world, hard work is carried out to make cows more climate friendly. A number of projects are also underway at Aarhus University (AU) to contribute to this. Some of the research being carried out is, among other things, attempting to find additives in feed that can reduce the cows' emission of methane. For example, in collaboration with other stakeholders, AU has helped to ensure that the now approved substance 3-NOP is allowed for conventional milk producers as an additive to the cows' feed. The additive can reduce the cow's methane emission by approx. one third.
However, this additive is not permitted for organic farmers. Therefore, other measures for organic dairy producers are needed. There are natural compounds which plants produce as a defence against bacterial and fungal attacks. These compounds may be used as feed additives in mineral mixtures, thereby ensuring an accurate dosing. At the moment, research e.g. into finding suitable seaweed species with a methane-inhibiting effect without damaging side effects is being conducted at AU. This is happening in the project ClimateFeed.
Plant extracts from willow and hemp are studied

In addition to the seaweed project, a new Organic RDD7 project has just been launched: "ECOCO2W", which will test plants with a potentially reducing effect on methane in cows. Through the addition of plant extracts from organically grown willow and hemp, which are plants with a high content of condensed tannins and flavonoids, the researchers expect to be able to inhibit the methane-producing microorganisms. The overall objective of the project is to develop a new feed additive, which is permitted in organic milk production, and which will be able to reduce methane production in dairy cows by 30%.

The reason for focusing on plants such as willow and hemp is that they are currently already cultivated by organic farmers in Denmark. Willow is perennial, and it is also expected that the plants will be refined for several purposes simultaneously. This means that production of the products does not only take up arable land for producing feed additive, and is thus a climate-friendly biomass with a greater chance of economic profit.
The project is headed by researcher Natalja P. Nørskov from the Department of Animal Sciences at AU:
"The first thing that has to happen in the project is that we screen different varieties of willow and hemp to find the varieties with the highest concentration of bioactive compounds, among other things condensed tannins. We will proceed with the most promising varieties and make extracts and screen in vitro (fermentation model) – i.e. in the laboratory – to find the combinations with the highest methane reduction. We must continue to work with the most effective extracts, or combination of these, in our research. Among other things, we will carry out measurements of methane emissions in our climate chambers with live cows – and later in a small group of cows under practice-related conditions."
Preliminary experiments have been promising
In initial experiments in the laboratory, methane reductions of up to 43% have been found. But according to Natalja P. Nørskov, there is a long way from the laboratory to the living animals. "A lot of factors come into play, so because it works in the laboratory, it is not given that it has the same effect in living animals. We won't know until we've completed the last part of our project," says Natalja P. Nørskov.
The project step-by-step (in fact box)
Screening of willow and hemp varieties to find the best possible yield from condensed tannins from varieties that are suitable for cultivation and bio-refining in DK

Test of mechanical/thermal extraction and, if necessary, drying of residual product to bedding product

Screening of plant extracts in vitro fermentation model, after which the methane-production is measured in relation to control. The most effective plant extracts are selected for feeding experiments with dairy cows

Feeding trials with fistulated cows with/without the most effective feed additives and subsequently in larger herd

Studies that provide basis for business models concerning bio-refining of the plants.
Large perspectives in willow and hemp

The perspectives of the project are great. "On one hand, it is an incredibly important step in organic production to get a remedy that is permitted here. And, on the other hand, tannins can protect part of the protein from decomposition in the rumen and inhibit microorganisms in fertilisers. This will result in lower nitrogen excretion in urine with less ammonia evaporation as a result. At the same time, there is basis for developing and utilising willow and hemp in a broader perspective, e.g. for the production of an organic bedding product or other materials based on the press remains after refining willow and hemp," concludes Natalja P. Nørskov.
Supplementary information
We strive to ensure that all of our articles comply with Universities Denmark's Principles for good research communication. Therefore, we have supplemented the article with the following information:

Funding

The project "Tannins of willow and hemp as organic feed additive for methane reduction in dairy cows (ECOCO2W)" is part of the Organic RDD 7 programme, which is coordinated by ICROFS (International Centre for Research in Organic Food Systems). The project has received a grant from the Green Development and Demonstration Programme (GUDP) under the Ministry of Food, Agriculture and Fisheries of Denmark.

Collaborators

Henrik Bach, Ny Vraa

Jørgen Heggelund, Bio2Products

Arne Grønkjær Hansen, Innovation Centre for Organic Farming P/S

Martin Øvli Kristensen, SEGES Innovation P/S

Irene Fisker, Innovation Centre for Organic Farming P/S

Bodil Engberg Pallesen, Danish Technological Institute

Peter Lund, Aarhus University

Mette Olaf Nielsen, Aarhus University

External comments

Arne Grønkjær Hansen, Innovation Centre for Organic Farming P/S

Bodil Engberg Pallesen, Danish Technological Institute

Jakob Sehested, ICROFS

Helene Uller-Kristensen, ICROFS

Conflicts of interest

None

Learn more

Link to the project's website: https://icrofs.dk/forskning/dansk-forskning/organic-rdd-7/climateveg/

Contact

Natalja P. Nørskov, Department of Animal and Veterinary Sciences, Aarhus Universitet

Email: Natalja.Norskov@anis.au.dk