An EU project will contribute to fewer tail bites in pigs
An EU project, including participants from Aarhus University, is going to develop a new decision tool that can help pig producers reduce the prevalence of tail bites on their farm.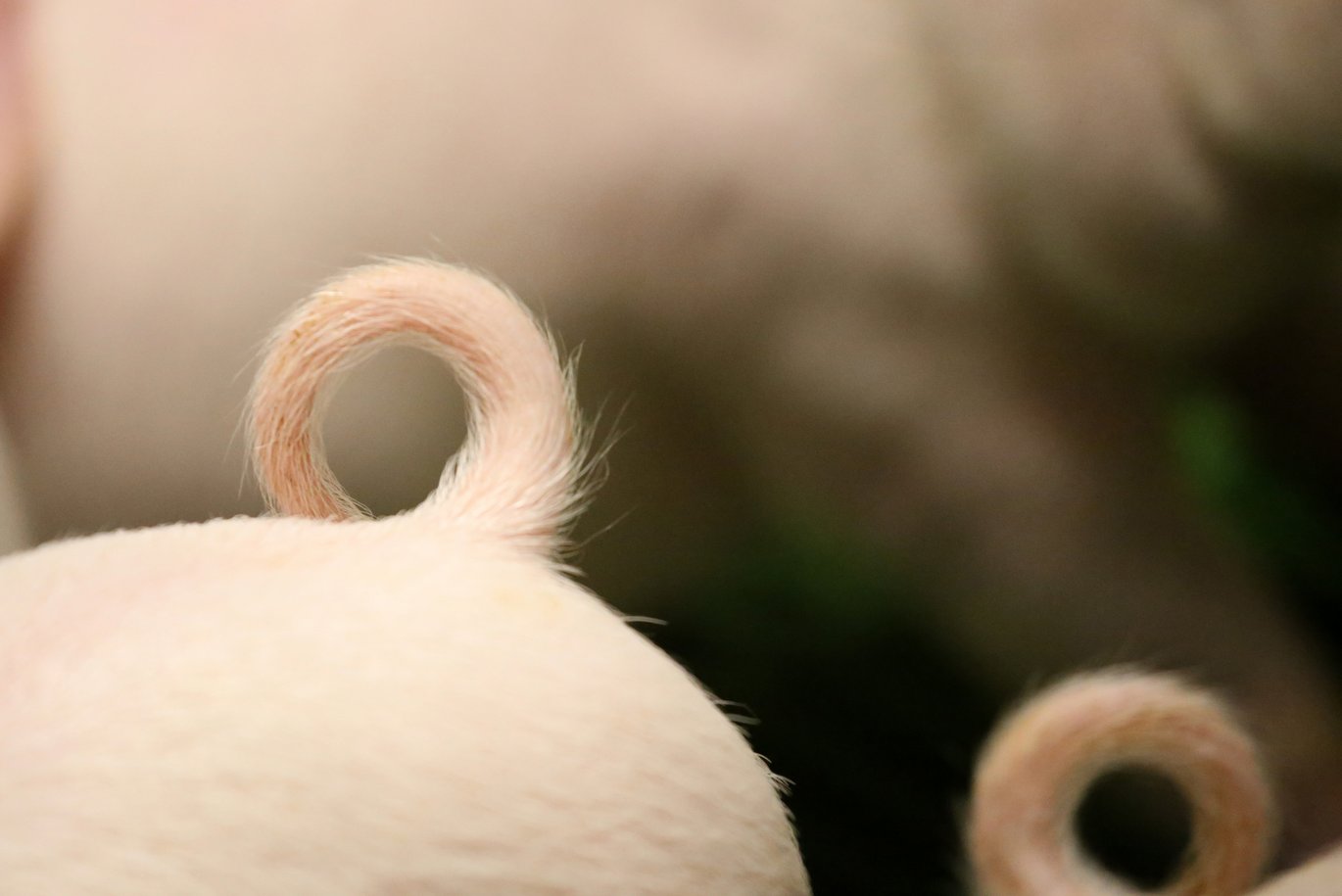 (copy 1)
Tail biting is a major challenge in modern pig production when it comes to welfare, ethics and economy. Despite tails being docked on 77% of all EU farms, the prevalence of tail bites is high. An EU project under the ICT-Agri-Food network – TailBiteAdvice – which was launched in 2021, will thus contribute in developing a decision tool that will help the farmer stamp out the problems of tail biting. Among others, the tool is based on automatically recorded behaviour data by means of 2D surveillance cameras.
Reasons for tail biting
There are many reasons for tail bite outbreaks among pigs. An outbreak is often related to boredom and other multiple stressors like for instance feed availability, thermal environment and health status. These important factors make it hard for the farmer to know exactly when and why such outbreaks will occur.
Surveillance can defeat the problem
One way of reducing the prevalence and the severity of tail bites on a farm is to monitor the risk factors for tail biting and support the farmers with appropriate strategies of intervention. "But this is a very difficult task as it requires constant surveillance of the pigs' behaviour and their surroundings as well as expert advice in regards to how and when it is necessary to intervene", says Professor Lene J. Pedersen. Lene J. Pedersen leads the part of the project managed by Department of Animal Science, Aarhus University.
A new decision tool is under development
The TailBiteAdvice consortium take their starting point in algorithms designed by the Belgian partner and project coordinator (KU Leuven). In the project, the algorithms will be validated and integrated in a tool which makes it possible to monitor relevant behaviour in the pigs. The types of behavioural parameters include:
tail biting

manipulation of object

eating behaviour

drinking behaviour

aggressive behaviour
The development of the algorithms is conducted by use of simple 2D surveillance cameras. "We are convinced that by integrating these algorithms, it allows early prediction/discovery of outbreaks of tail biting before it turns into a real problem when it is linked to measurements from the surrounding barn environment at the same time and is supplemented with correct advice", explains Assistant Professor Mona L. V. Larsen. In the year to come, she will be working intensively with data in cooperation with KU Leuven (Belgium) and Teagasc (Ireland), who form the consortium behind TailBiteAdvice.
Study of risk factors
The part of the project which will be conducted at Aarhus University, Department of Animal Science, Foulum, is about studying the relation between the included behaviour parameters and risk factors for tail biting. "We will conduct experiments in which we induce and monitor various risk factors for tail biting on our experimental farm in Foulum", says Mona L. V. Larsen. The risk factors include for instance insufficient enrichment and competition for resources (e.g. feed and water availability). Furthermore, risk factors like thermal environment and air quality, health status and hygiene will be monitored and used as observation data.
"Afterwards, the most 'promising' candidates of the parameters for identifying risk factors can be used for developing management strategies for intervention towards tail biting. The profit from the final system should ideally result in fewer tail bite lesions and thus support the production of pigs with undocked tails in the future", ends Mona L. V. Larsen.
Further information

We do our best to make sure that all our articles live up to Universities Denmark's principles of good research communication. Therefore, the article is supplied with the following information:

Type of study

A 3-year EU project running from 1/2-21 to 31/1-24.

Funding

The Danish part of the project is funded by the "Green Development and Demonstration Programme (GUDP)" under the ICT-Agri-Food network.

Partners

KU Leuven, Belgium, project coordinator with the primary responsibility for development and integration of algorithms (Prof. Tomas Norton, Dr Dong Liu).

Teagasc, Ireland, project partner with the primary responsibility for the succeeding demonstration of the decision tool (Dr Keelin O'Driscoll, Dr Laura Boyle).

Read more

Project website:
TailBiteAdvice project - Teagasc | Agriculture and Food Development Authority

Twitter: @TailBiteAdvice

Contact

Assistant Professor Mona Lilian Vestbjerg Larsen, Department of Animal Science, Aarhus University, email: mona@anis.au.dk

Professor Lene Juul Pedersen, Department of Animal Science, Aarhus University, email: lene.juulpedersen@anis.au.dk